July 11, 2021
Through the Valley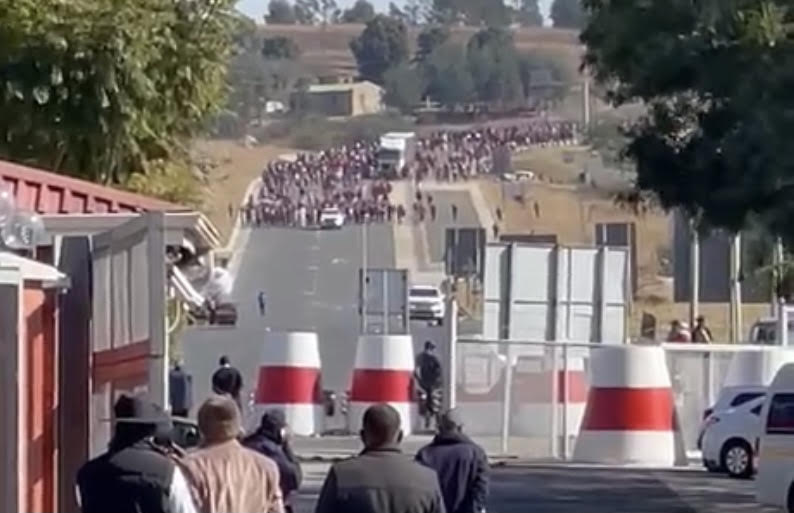 We drove back to Eswatini today. Thankfully, we were able to get my (Brandon's) mom on a plane back to the states safely a few days ago. Thank you to all who have been praying for our family, we are grateful for each of you!
Picking up from our last update
We left the unrest in Eswatini on July 2nd to travel to Nelspruit. We arrived without event and were thankful to be able to access internet for more than an hour a day. It was great to be able to write an update and let everyone know we were safe, but at the same time, our hearts were heavy having just left our swazi staff and students. We had a hard time relaxing and enjoying our stay knowing that life was much harder for everyone we left behind and not knowing what we would be returning to. The day we left the farm, there was this feeling of dread and doubt wondering if we were possibly packing for the last time. Would this be our exit from Eswatini? With everything happening, is this now a closed door?
It is surreal to have emergency planning meetings with real life consequences. "We have four more nights at this AirBnb, do we then travel back to Eswatini? If not, where do we go? What are the latest Swazi rumors? When will it be safe again?
Covid's third wave in Johannesburg is to the point where it's no longer open to travel for leisure- do we attempt to cross into Johannesburg to get my mom back to the airport? Is it worth it to put our family at higher risk of getting Covid? Do we all travel back to the US and let this cool off for awhile?" We had to laugh (or else cry) at our choices: "on this hand: insurrection, on the other hand: pandemic!"
A few days into our SA stay, a new major protest was announced by South African protest supporters that promised to block our way back home. We were concerned this situation and protest threats would drag on and on. We prayed together for unity; we sought what we felt God wanted us to do, what was His timing and direction.
We felt that God was leading us to stay until Sunday (today) and then come back to Eswatini. We did our best to stay focused on that plan and just trust. We were able to get my mom, Sue, to the local airport where she could fly to Johannesburg, then back home. We shopped for supplies and found ways to call our staff in Eswatini and get a list of their needs.
Friday, the day of the promised border protest, we received an alarming video showing a large crowd rushing the Oshoek border (where we usually cross into Eswatini). We also received a video of a man telling the camera they were there to block all access so the King couldn't get any supplies. Again, we did our best to stay calm and just trust where God was leading. That night we got a message saying the group left after just a few hours and the border was normal again, praise God!
We did our final shopping yesterday and packed up for the travel back home. This morning, as we were loading the car, we received word that several roads were blocked in South Africa as groups were upset that ex-president Zuma had been arrested. Again, we needed to trust what we felt God put on our heart. I always thought it was a bit funny in the biblical story of Gideon when he asked for a second sign from God. I understand now from experience.
As we made our way home, I found myself losing a bit of confidence. I silently prayed and worshipped through it. This wasn't the African missionary experience I expected, but I was agreeing with the lyrics of the worship song in the car. "If this life I live holds nothing but the cross where Jesus took my shame, then with arms held wide and my head held high my every breath will sing again." Amen.
Praise God we made it safe to and through the South African border, then the Covid check, then customs. Amen. We were about to leave when an agent at the customs counter started questioning our receipts. She happened to single out the one for ministry (it was the biggest) and said confidently that we owed an additional 15% tax on those items (even though we paid sales tax in SA and we should be exempt on this side because of our residence permits). The unexpected total amounted to over $500 USD for these needed CarePoint team supplies. It ended up the only problem was that the receipt didn't have our address on it. We argued for over half an hour with agents of their version of the IRS and didn't exactly model grace and peace in the moment.
This one mistake ended up costing us BIG time and we had to eat the bill. It felt like betrayal. Here we were courageously reentering an agitated and divided nation with supplies for the good of its people, and our reward was a gut-punch. As we got home, I was speaking with Melinda and just being honest about how hard I was taking this. It's easier somehow to be victims of literal highway robbery (twice last week) than to be "robbed" by what felt like the systematic injustice from an unsympathetic man in a suit. Why was this so hard for me?
After unloading the cars, I ended up laying on the grass in the backyard and just pondering Jesus. How could he go through so much injustice leading up to the cross and have the strength to be silent? Sometimes in our flaws, it's easier to perceive the divine. Jesus is divine- who else could forgive their murderers while being unjustly executed on a torture device? Turns out I still have a lot to learn from Him.
Unfortunately, nothing is settled in Eswatini, groups are still calling for unrest and more protests seem to be planned for this week.
Please pray for:
Our students and staff at the farm
Our local staff in their communities
Our missionaries still in country
Supply lines: Food, medicine, and fuel
Safety and a good resolution
The Lord's wisdom, peace and comfort for everyone.
grace and peace, -Brandon, Melinda, Zach, Isabella, and Gogo Hom
"The Lord is my shepherd, I lack nothing. He makes me lie down in green pastures, he leads me beside quiet waters, he refreshes my soul. He guides me along the right paths for his name's sake. Even though I walk through the darkest valley, I will fear no evil, for you are with me; your rod and your staff, they comfort me. You prepare a table before me in the presence of my enemies. You anoint my head with oil; my cup overflows. Surely your goodness and love will follow me all the days of my life, and I will dwell in the house of the Lord forever." Psalm 23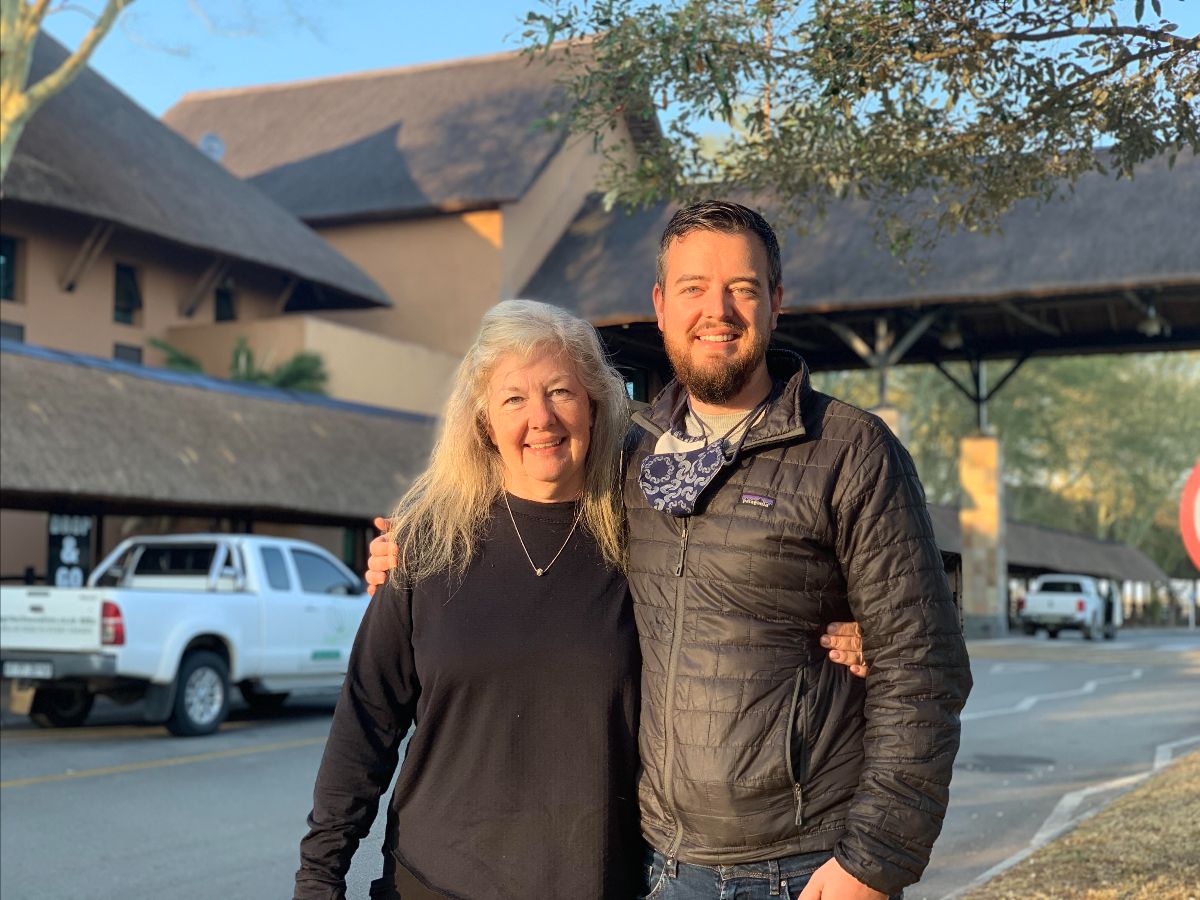 If you don't have experience walking with Jesus, please know that he wants to journey alongside you. He is good, gracious, and completely worth it. If you have any questions, we would be happy to share our experiences with you and be a friend. If you have any prayer requests, or anything on your heart, please let us know!