July 2, 2021
Urgent Prayer Request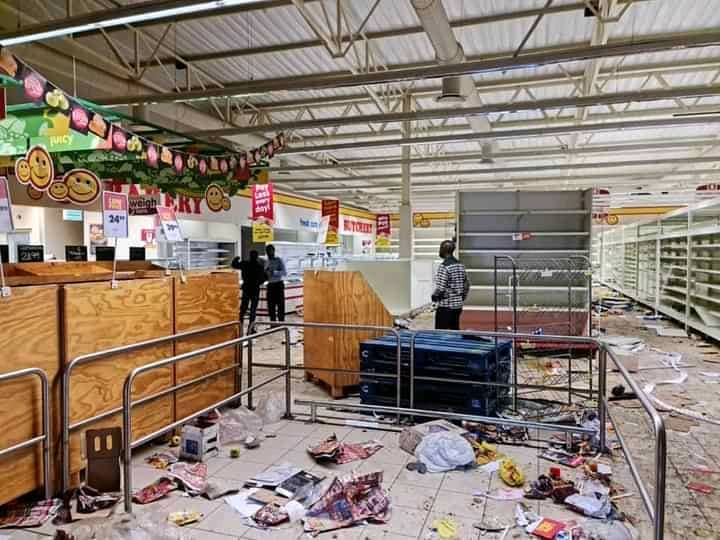 We are safe- thank you from the depths of our hearts for all your prayers!
Since Friday, June 25, protests in Eswatini have been building, but we didn't know about it since we left for Johannesburg the day before. We crossed back into Eswatini on Tuesday having successfully picked up Brandon's mom, Sue, from the airport for a visit.
On arriving into Eswatini after a long day's drive caravaning with both our cars, the border agents told us about some chaos and warned about protesters blocking the highway a few miles from the border. We didn't know if it was logistically possible or necessary to go back through the border and stay in South Africa. We decided as a group to fuel up and to try to go home through the roadblock, the internet wasn't working and we had no indication that the issue was nationwide or that it flared up into violence.
We got stopped a few times at flaming roadblocks (usually tires set alight)- rioters (some drunk) demanded money from us to pass or they would beat us or burn our cars. We negotiated, paid and got through safely- PRAISE GOD!
We drove through several smoldering roadblocks and some yet to be set on fire. At one point, rocks were thrown at us when we had to slow down to drive through broken glass and debris. Nothing too big hit us and they missed all windows. In Brandon's car, Zach suggested he drive faster- sweet boy. Shortly after, we passed by police engaging a large mob- could hear some gunshots, but passed through safely. Again, praise God!
Most shops are closed- trucks were lined up at the border because they didn't want to come in since a few days ago, a large grocery semi-truck was burned out. The stores that are open have lines down the block and few groceries in stock. All banks and schools are closed. Fuel is being rationed and curfew is 6pm.
Each night we could hear gunfire in the distance, some louder noises like explosions, and there are numerous reports of looting and destruction. Power flickered at one point because someone stole a frontloader and drove it into a nearby transformer.
The government has been keeping internet off except for an hour each day so the rioters couldn't organize as easily.
Yesterday (Thursday) we invited another AIM missionary to come stay with us- she lives alone in Manzini, where a lot of the activity is and the other people in her building have left. We were worried about her being so alone, so some of our staff were happy to help by going and "fetching" her caravan-style. It worked out well because on the way there, they dropped off one of our staff who was worried about being separated from his family. Thankfully, they didn't cross any roadblocks like we had, but they did see looted and burnt buildings all along the road here.
This morning (Friday) our sending organization called us and said they would feel better if we went to South Africa for a few days. It has been much quieter in our corner the last 48 hours, but we heard negotiations will soon start between protesters and the government- and only the Lord knows how that will go. So, we packed back up and just got to Nelspruit a few hours ago.
Brandon's mom will be flying back to the US from here next week. This wasn't exactly the visit we all thought it would be, but we are still glad we get to spend a bit of time with her. With all the craziness, it's actually been so nice to have both moms here- they have been helpful extra hands with the kids and travel challenges, and of course, it's always nice to have your mom with you, even if you are also worried for her safety.
Now that we have a moment to breathe, we are struggling with the feelings of having left our students and staff. We will try to support them best we can from here but we know it was deeply discouraging for them to see us leave. We are regularly checking in to encourage and pray for them.
We brought little food with us so we could leave the staff and students with some extra groceries. God willing, we will bring them more food supplies when we return if the stores are still low on stock there. The good news is we have vegetables, chickens, rabbits, and pigs on the farm that can be used to keep our staff and students healthy if the need arises.
The kids seem to be doing ok- they are both travel champs and used to change, but we know Zach has now seen a lot. He hasn't said too much about it all, but when we first got home he made a "closed" sign to encourage rioters to go home. Later he said we could make shields to protect us from the rock throwing men and asked if we could move farther away so when they throw at us they can't hit us. Our hearts ache for his innocence and desire to help.
It's hard for us to get the real news of what all has happened across the country, but we have seen enough with our own eyes to know this will effect the economy for a long time.
Please pray for:
Our students and staff still on the farm
Our local staff sheltering at home in their communities
Our missionaries still in country
Food security
Safety and a good resolution
The Lord's wisdom, peace and comfort for everyone.
grace and peace, Brandon, Melinda, Zach, Isabella, Gogo Hom and Gaga Sue