October 10, 2023
It is Good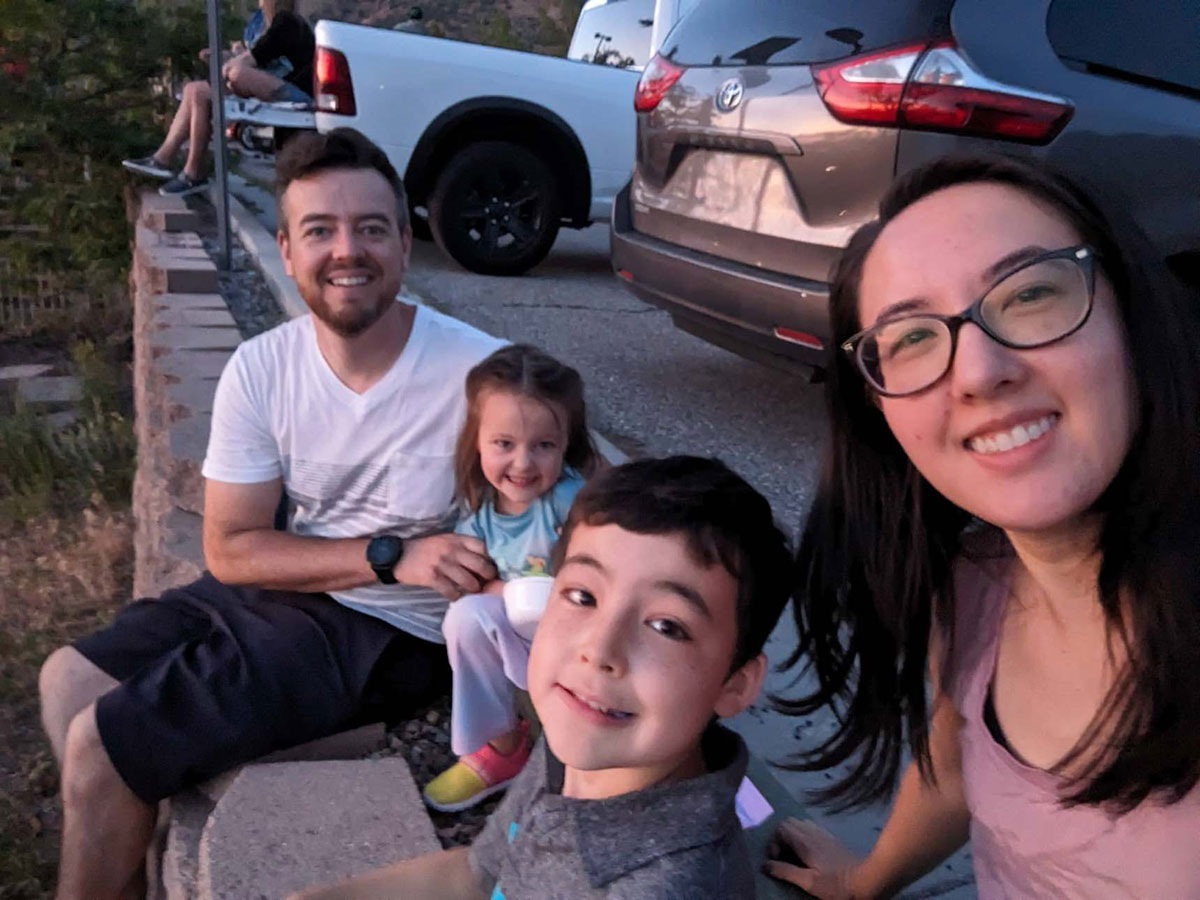 Hey there, friends! Sorry for another season of radio silence -let's just say 2023 has been quite a year for the Babb family. We've had our share of ups and downs, laughter and tears, and some significant milestones in our journey. So, let's dive right in!
Eswatini - Mission Accomplished
Our family's mission in Eswatini continued to evolve, almost like it had a life of its own and the local Swazi mission is still going strong. That may sound like a typical outcome, but from our perspective, we've seen many missionaries come and go, and dreams fade away. The Swazi leaders we poured into have continued to develop and grow; they're taking on new challenges and are seeing success, even over a year after our exit. Four new people (3 American, 1 Swazi) have joined the mission at the farm and are investing in the staff and students there!
Taking a look back, God brought our primary goals near completion and led us to some surprising wins. Here are some highlights from our seven-year ministry in Eswatini:
We helped launch Umdoni, a long-term sustainable agriculture initiative with an emphasis on leadership development and discipleship. We also played peacemaker when local city officials tried to throw their weight around.

We saw more Swazis step into operational and senior leadership roles, fostering a sense of ownership.

IT, HR, and Sponsorship departments got a well-deserved overhaul, and the ministry's vision, mission, values, and culture were revamped on various levels to foster health and excellence. Our departments started running and growing through local leadership.

Brandon revolutionized child sponsorship, transitioning from spreadsheets on thumb drives to managing over 10,000 child sponsorship records on a custom-made web application. Then, he helped the transition to a fully managed application when Children's HopeChest granted Adventures full ownership of the ministry. Now it's all modernized and mostly running under local leadership.

We raised awareness for our ministry by maintaining Adventures' social media, running this personal blog for eight years, creating a 17-episode Umdoni vlog, and crafting several end-of-year campaigns to fundraise for the larger ministry.

We built a home where we aimed to inspire Swazis to model hospitality and innovation in daily life, such as harvesting rain water from our gutters.

We led and served short term mission teams visiting in country.
Leaving a country tends to make you think about your beginning in that country. When we first applied to become missionaries, we visited Eswatini on a vision trip. Touring the country led us to a popular tourist destination, "Swazi Candles." It was there, looking over the valley we felt a peace and confirmation in our calling overseas. It's truly amazing in our final few years that we ended up living just a mile from Swazi Candles - exactly in the direction we were overlooking on that vision trip. God is good at full-circle closure.
We built a home at Umdoni, which we had to leave behind abruptly. This year, Adventures covered the hard costs we calculated for building the home, which was a huge blessing for both us and the ministry. Now they have full rights to the building's future, and we believe it will serve as a place for teams to stay and unwind from their full days serving the people of Eswatini. Even better, teams will use our home to pour into the students and staff we helped train. God is so good!
While that's a lot of work accomplished, we kind of wore ourselves out, maybe into burnout. Towards the end, we realized we didn't necessarily need to be high-achievers to be useful in the first place. We felt like God was calling us to love the country and trust Him more than ourselves. Our ministry transformed from what we could accomplish into one more focused on equippping others for accomplishment through leadership development. We also started learning to trust people to lead themselves.
---
Speaking of wearing ourselves out…
Brandon's crazy year and the infrastructure overhaul at Adventures in Missions US.
When we announced our departure from Eswatini, Brandon was asked to consider filling an important role at Adventures headquarters in Georgia. The organization was about to undergo a massive infrastructure overhaul without a solid full-time technical lead. He accepted the role; it was a blessing to focus on ending our Eswatini mission well, already knowing he'd have a job once we moved home. Brandon sacrificed a lot of our first year back playing a key role in laying the groundwork for a more streamlined and effective organization at Adventures. It was a challenge to settle our family while so busy, but more on that later.
We really struggled with what to include here without it sounding like a resume. Brandon helped lead in the rebuilding of nearly every digital system at Adventures. Beyond the heaps of work to overhaul systems, he also trained staff on how to use everything. Instead of explaining it all in detail, you can read what a partner wrote about Brandon this week.
"I just wanted to send you a quick note to tell you what an asset Brandon Babb and Jason are to the Adventures Team. […] I have been begging for a functional CRM for several years (not exaggerating here) and they are on the verge of producing it! It will be awesome! They are both super knowledgeable and have such patience (BB especially as he put up with us for almost 3 hours). We are super excited. I love our Mission and we have so many GREAT people helping us achieve it!"
In retrospect, looking over everything that got done, Brandon's year doesn't even make sense. While he spent countless hours helping Adventures in Missions, it was the divine hand of God that made the impossible possible in the short time given. Thanks to God, Brandon was able to make contributions that have left a lasting impact on the organization's operations and giving Adventures more flexibility over its brand and communications capabilities.
---
Our Family
This year we survived but cannot say we thrived. True rest and peace were elusive and we were not quite in the headspace to function how we'd like, such as remembering to post regular updates (apologies).
In the midst of our family's journey this year, we faced the challenge of trying to settle our family in a new economy and culture that has changed since we left in 2015. Brandon's demanding work schedule, which often seemed never-ending, put an (often overwheming) strain on us. We decided to become one-car family, which required some serious juggling getting the kids to their different schools, but was possible with Brandon being able to work from home. We also survived thanks to the support of our parents, community and amazing support team (that's you!), and we believe that thriving is on its way!
Baby Levi's Adventures
Our littlest explorer, Baby Levi, had quite the year. In March, at one year old, his boundless energy led to the first of three unexpected trips to the emergency room- the most recent visit being last weekend and involved stitches. While it's been a rollercoaster of emotions, we're grateful for the excellent medical care he received and for the love and support of our family and friends during these stressful times.
Brandon's Finger Mishap
Brandon experienced a little mishap of his own this year. In the midst of his crazy busyness, he broke his finger falling down a flight of stairs! Thankfully, it didn't need adjustments and, in hindsight, it probably forced him to slow down a little.
Zach's Academic Triumph
On a brighter note, our eldest, Zach, achieved something remarkable. Last year, Zach's 2nd grade teacher saw his passion for math and science and encouraged us to have him tested for an advanced learning program. He was accepted into the SALTA program and this year started 3rd grade at a new school (again!). We were nervous about him being the "new kid" now for the second year in a row, but the new environment seems to be a better fit for him. It seems easier for him to connect with his peers there and make friends with kids who don't mind as much if he talks about math at recess. We couldn't be prouder of his academic achievements and can't wait to see where this opportunity takes him.
Isabella's Growing so well!
Our adorable Isabella, at 4 years old, has flourished this last year. She's not only made lots of new friends, but her English-speaking skills have noticibly implroved. It's heartwarming to see her growing and thriving, making connections with those around her. And, let's not forget her newfound love for all things unicorn and "Frozen." The whole house can attest to her singing echoing through the rooms!
Melinda's New Endeavor
As Melinda recently celebrated her birthday, we've been soul-searching about how we can better support her. In Eswatini, she often felt like she didn't have a defined role, though she was always eager to provide support where needed and ened up helping many departments, such as admin, HR and accounting. This year, with Brandon's busy schedule, she has taken on a predominantly maternal role, but we know she has many gifts and passions she hasn't been able to use since we've moved back. We have something exciting in the works, and we can't wait to reveal it soon.
---
Changes
We want to extend a heartfelt apology for our prolonged silence this year. So much of what we've been able to accomplish was because of our support network where we were lifted up in prayer, supported financially, and encouraged by kind notes and comments. Much of our silence was rooted in the stress of adapting to life in the U.S. after returning from Eswatini and also in the not knowing how or having the energy to voice that stress. With over a year home, we have yet to seek family counseling to debrief our time in Eswatini, though that was originally the plan when we were preparing to return.
In our last 8 years (yes, we are including this year back home) we have faced trauma, frustrations, and confusion, which is compounded by the intricate intermingling of our faith, work, and life. However, things are starting to look brighter this side of the ocean. Brandon's work hours have become more manageable, granting us precious family time. Melinda is on the brink of embarking on a new venture. Our children are growing into remarkable and compassionate individuals. We're actively building a supportive community and have a wonderful church family.
We're excited about the future. Our story would be vastly different without all of your support. You are a part of what God is weaving together. We were fortunate to be able to embark on this journey and fulfill the work He had set aside for us in advance -we can't thank you all enough!
It is good. With love, The Babb Family!
---

Family visited an american farm for a fall festival last year!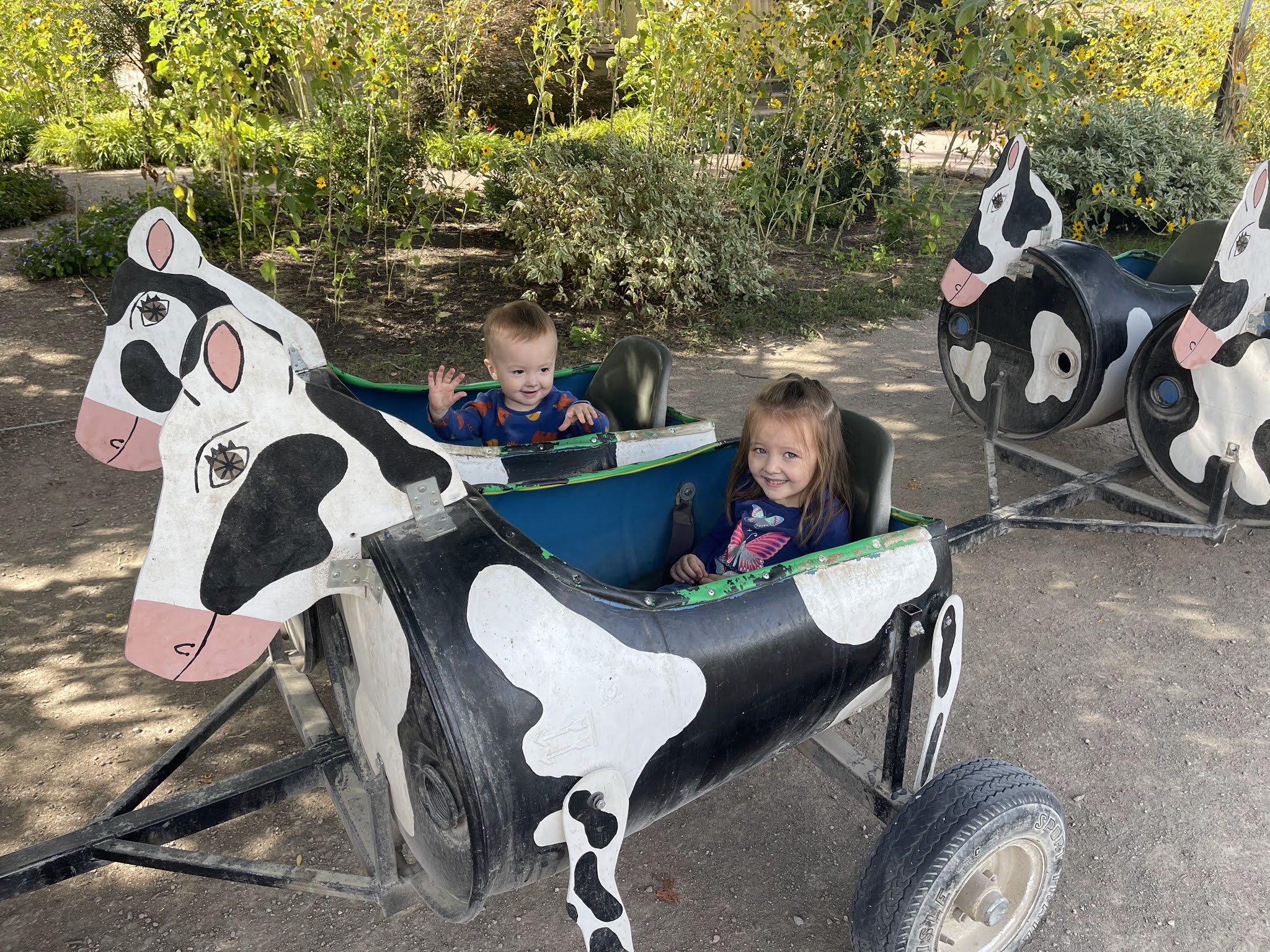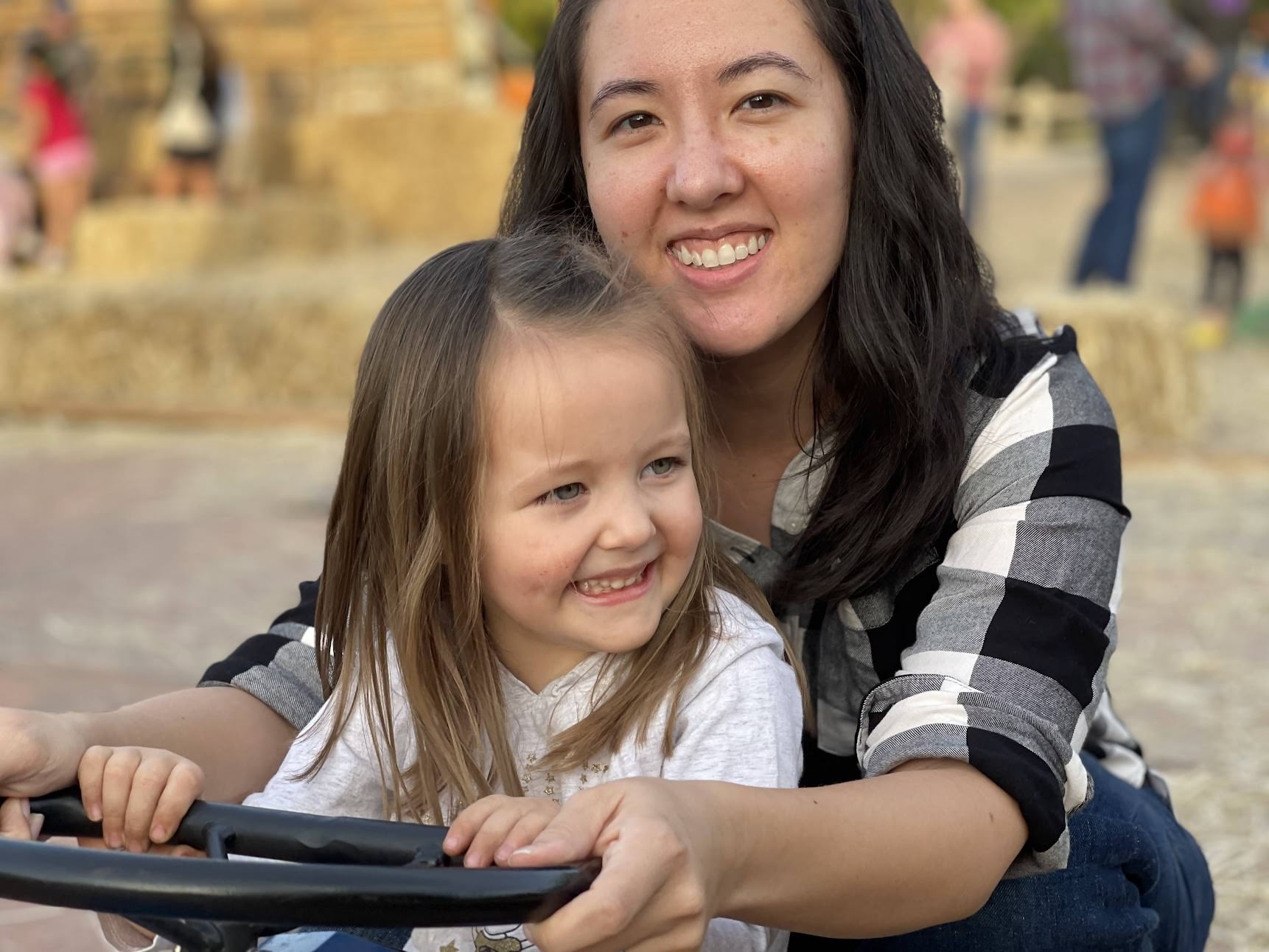 ---

Levi is remarkibly calm at the ER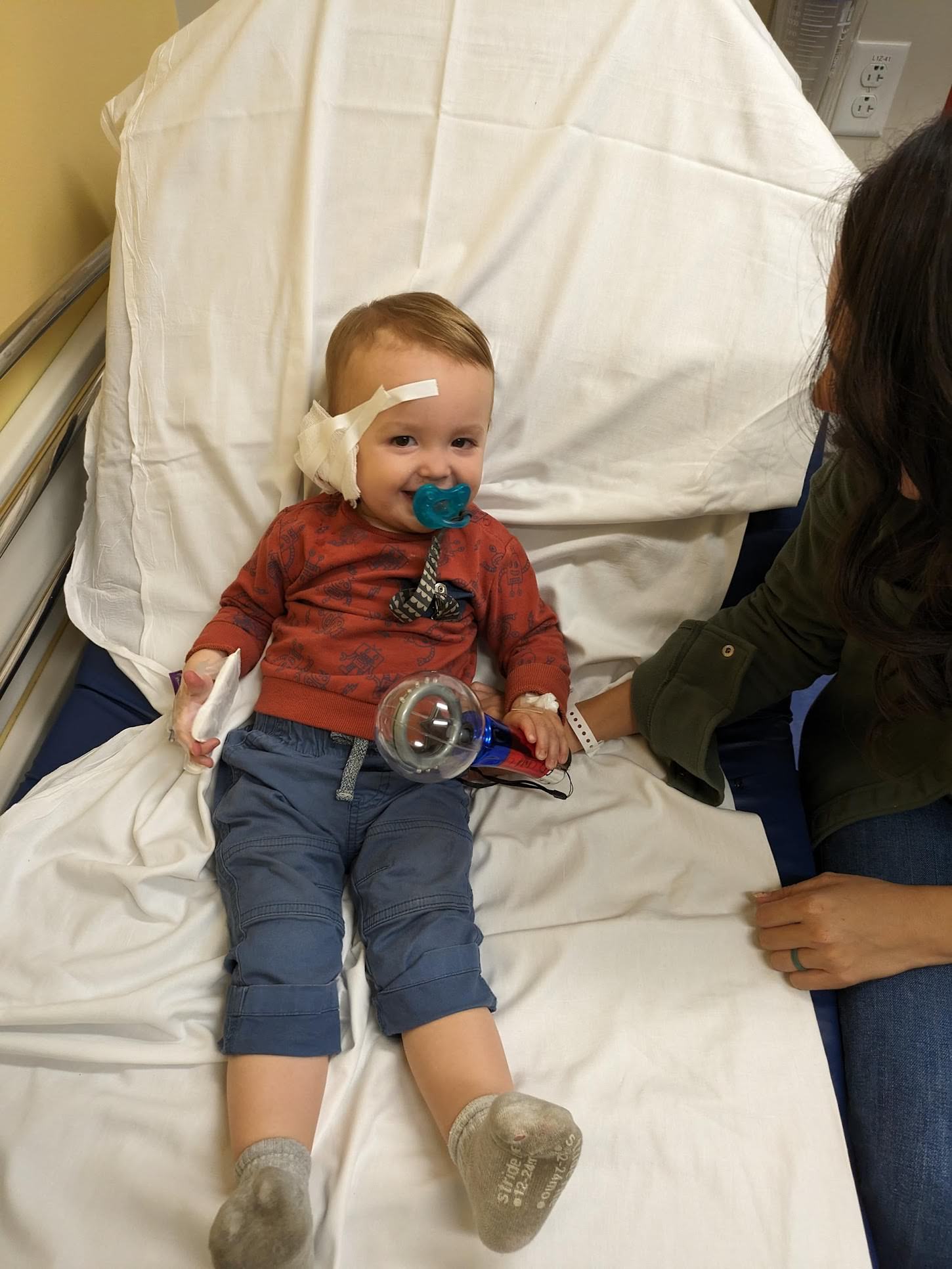 ---

Zach and Isa love reading!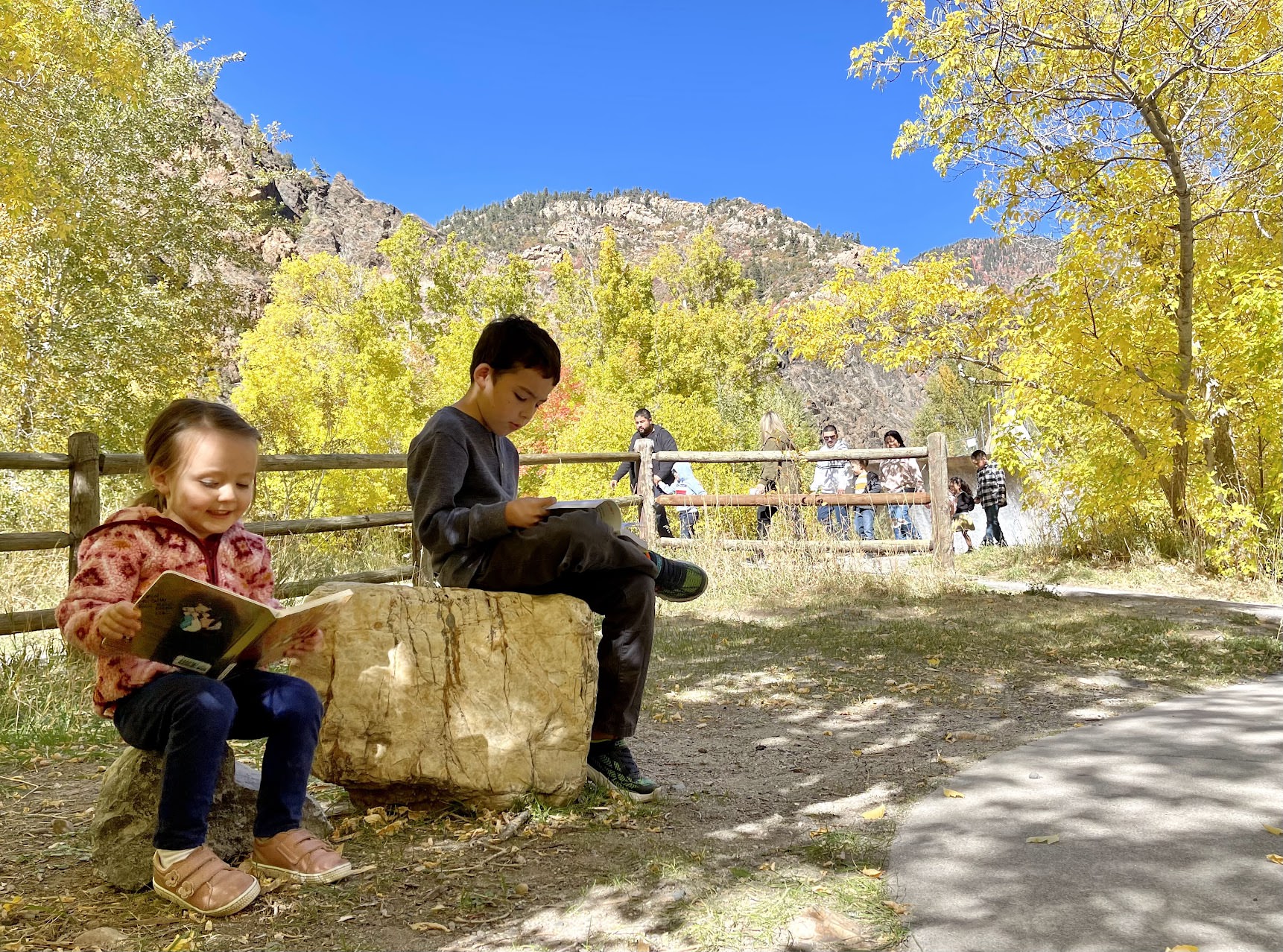 First day of 3rd grade and pre-k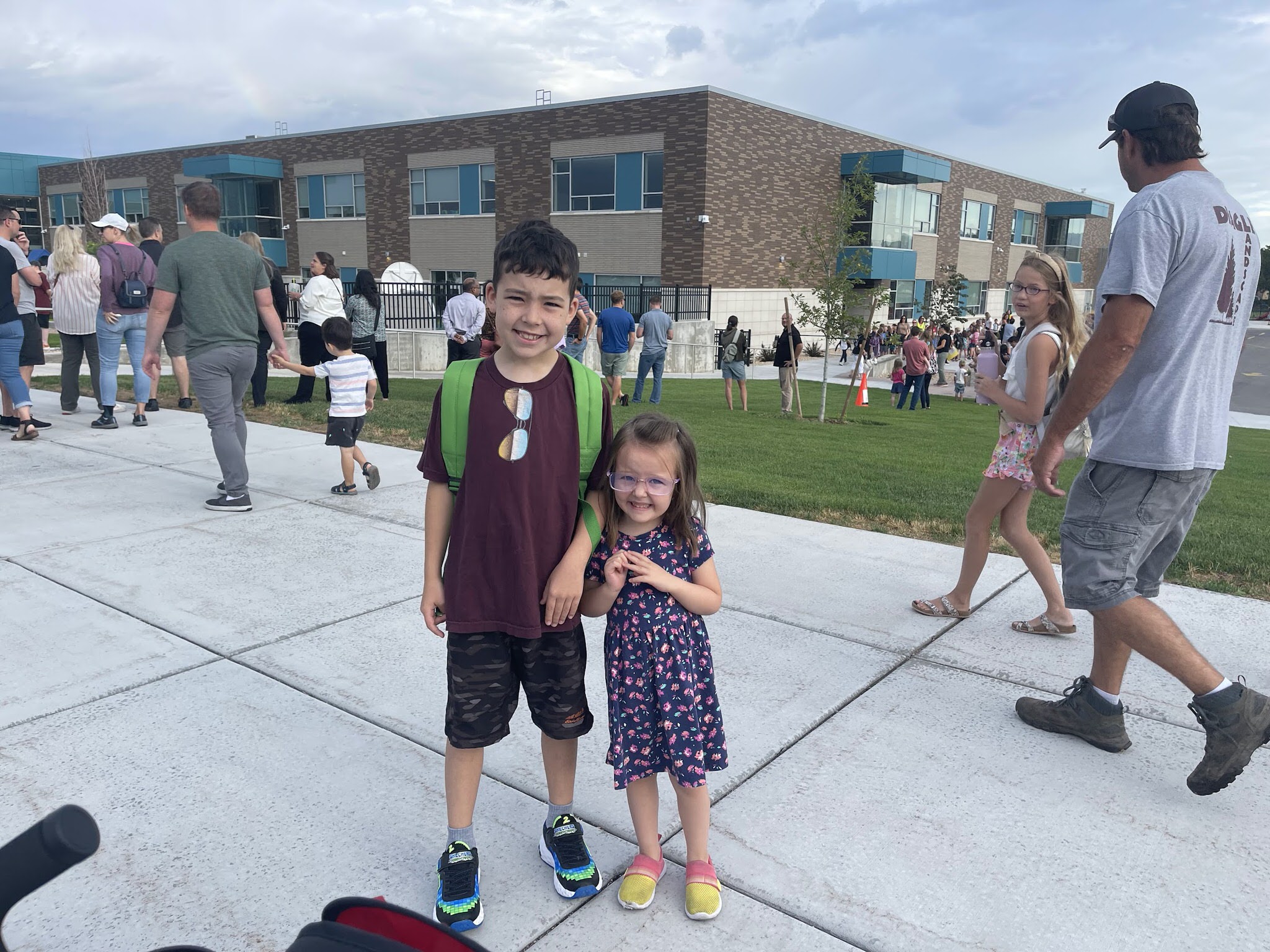 Our kids enjoying a meal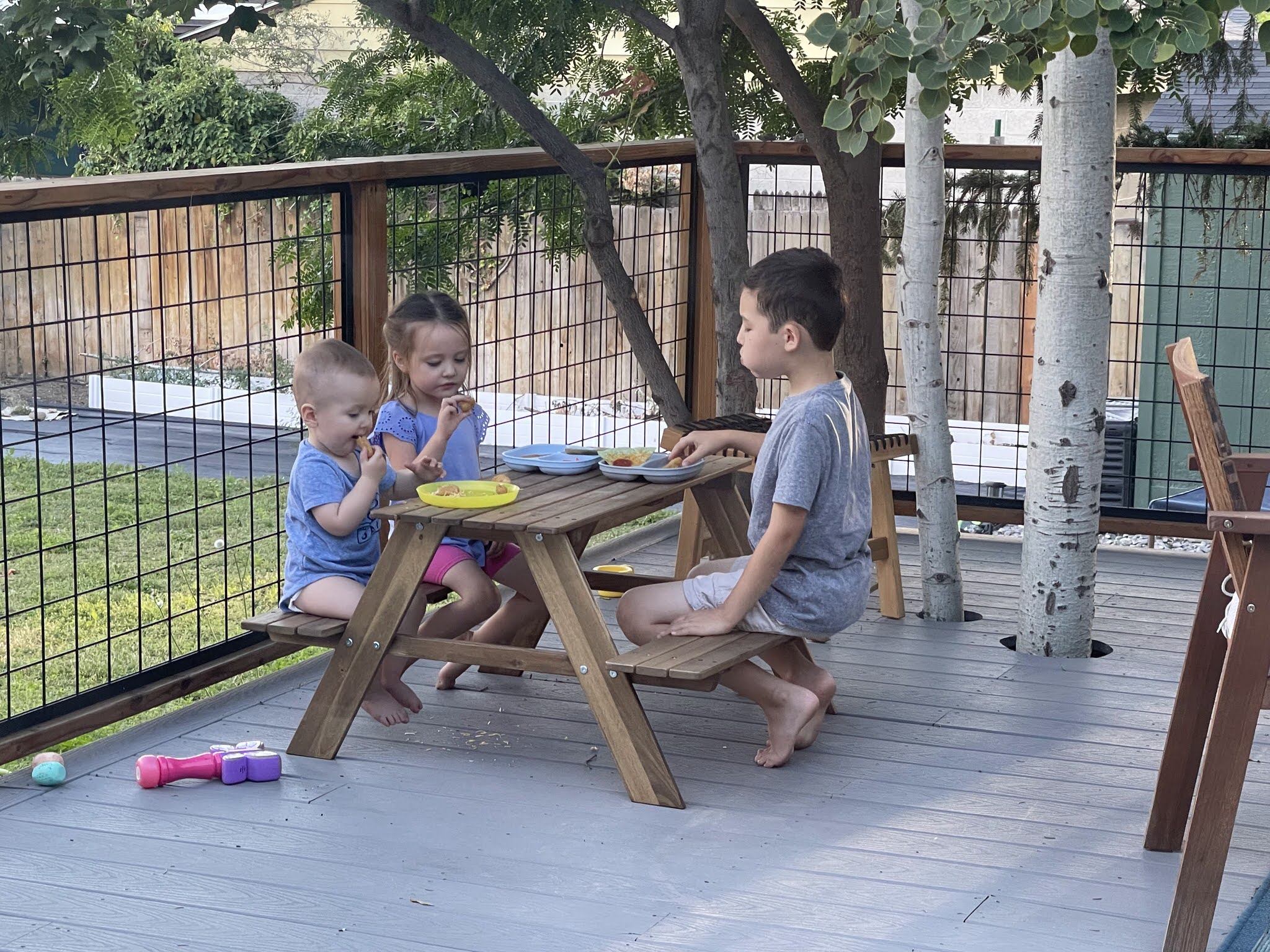 Celebrating our first snowy christmas in several years