Our Story
Our mission as a family is to reflect the love of Jesus in every season God leads us through. We spent seven years in Eswatini serving and supporting the Swazi people. Now we are supporting global ministry stateside.

Eswatini, Africa
2008-2014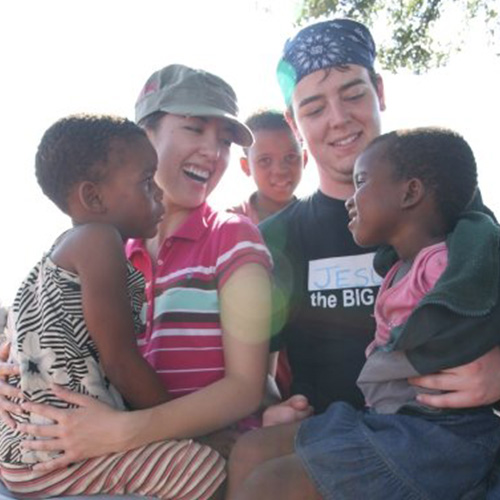 Melinda and I first got started in Eswatini in 2008 when it was still called Swaziland. We discovered through our church that the African nation was facing an alarming crisis where a many middle-aged men and women in the nation had died due to HIV/AIDs. Between 2008 and 2012, we visited on three short term trips and kept finding that Swaziland held something for us, but we also felt that the timing was not right.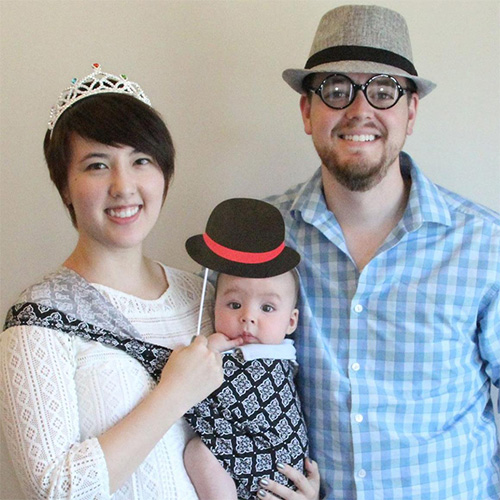 We pursued our careers with Brandon working on photo management and editing for a photography company, made videos and built software for an event registration company, built websites for an award winning interactive digital agency, and then helped make custom digital experiences for a globally recognized healthcare services company. Melinda meanwhile worked as a photographer and photo editor, then in the food service industry, then she worked for our church where she helped with logistics and office administration. Meanwhile Swaziland kept pulling on our hearts. In late 2014, when we decided to apply to become missionaries, we thought we would go back to simply serve the community we originally visited. We're surprised to find we were an answer to prayer --all of our work experiences uniquely qualified us to serve in Eswatini so we could use those skills for the ministry and to train our ministry's staff.
Our Fears Moving to Africa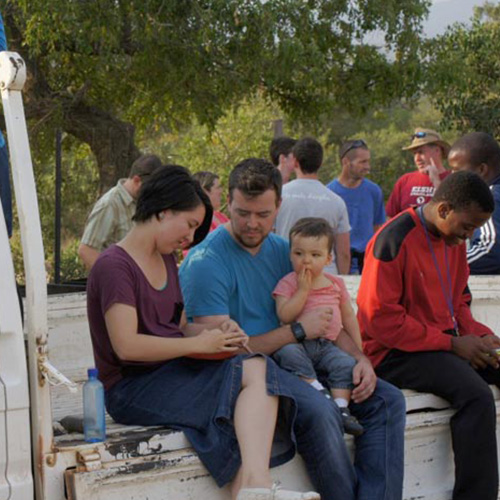 We knew that there are real dangers in moving to Eswatini, we've thought through every scenario from contracting HIV to getting bitten by a Black Mamba, to losing one of our children. We know that anything is possible -including the bad, and these things do happen to real people everyday in the country. We know that we can't control what happens to us, but we also have hope that God will be our protector. The number one thing that helps us gain courage in all this is that we have friends in faith who've committed to pray for us and our continued protection -their prayers are so special to us.
Our Vision in Eswatini
"And we know that all things work together for good to those who love God, to those who are the called according to His purpose."
Romans 8:28.
We believe that our worth as Christians is not defined by what we have, or by the life events that happen to us. Our worth is defined by what Jesus did for us, he has adopted us as sons and daughters. Because of Christ's great love for us, it's a true privilege to serve his family in Eswatini. He has a great and good ultimate purpose for the Swazi people!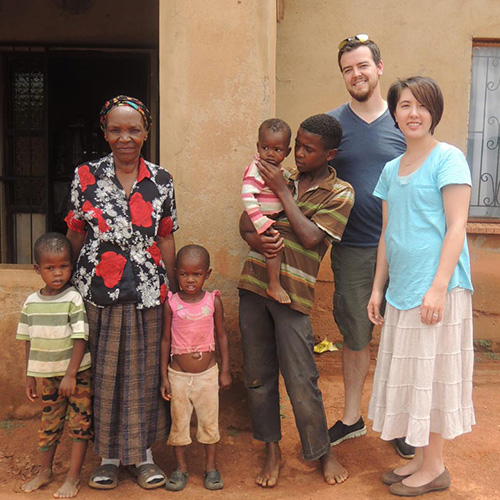 Life in Eswatini 2016-2022
We moved our family to Eswatini in 2016. We ended up in what we felt was an embarrassingly large home and started serving alongside the other 16 missionaries. It's now been 7 years, and much has changed in the ministry. Staff has come and gone; the ministry has grown. Our ministry is now serving well over 7,000 children at 40 locations. We also have an location to build a training hub to lower costs called Umdoni.
We've also grown and have moved roles as needed. Brandon went from IT, to Marketing, to "Partner Relations", to Umdoni and Senior Leadership. In those roles he's helped ensure children are attending, that updates are sent to partners, and that any questions or issues are handled well. He works daily with six to eight Swazis helping them stretch and grow. Melinda has provided a much-needed human resources foundation, providing a helpful employee manual, assisting with contracts and moving our hiring schedules to be more efficient. She helped get our payroll on direct deposit which has helped reduce the amount of physical cash we need to transfer and store. Finally, Melinda had been asked to be a project manager for our ministry's new training base development project.
Some videos that shows what life kind of looked like for us in Eswatini.
Views from Swaziland 2015-2016
Views from Eswatini 2017-2019
---
Moving Back to Utah 2022 - Current
Our first year back from Eswatini has been a real struggle. We are so grateful for all the people who have been our community and life line. Relearning everything from shampoo packaging to currencies to getting the ministry stateside back to a healthy state has been so difficult but rewarding. We've loved seeing our children flourish and grow in ways that would have been impossible in Africa.
---
Our Life Together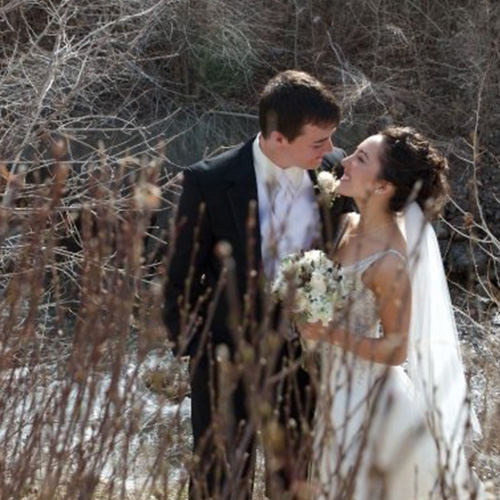 Brandon and Melinda married in Salt Lake City in March 2008 after meeting a few years earlier at the University of Utah. Their joyful and joy-giving son, Zachary, was born January 2015. They moved to Manzini, Swaziland, serving children's ministry programs through Adventures in Missions. After seven years, they decided to move back to Salt Lake City and continue helping from there. They find it awkward to write about themselves in the third person. So, here's a little about them as described by the other…
What Melinda says about Brandon
"Brandon is a coffee-lovin' all-around nice guy. He grew up just north of Salt Lake City in Layton, UT, with his older brother, younger sister, and lovely parents. Brandon has many talents, including the ability to figure out how to operate or fix anything with and on/off switch. Brandon isn't afraid to break his manly I-like-to-grill-stuff-image by admitting his favorite of our three pets was our smallest kitty. At 6 ft. tall, I often call upon him to reach that shelf above the fridge. Brandon has an impressive amount of patience and is one of the best listeners you will ever meet. His encouragement in my relationship with God and with others is so valued and I'm thankful he's always looking out for me. Brandon hadn't put much thought into going to Swaziland at first, I had to gently persuade him to go. Now he seems just as passionate about the country and its people as me. I'm so grateful we've been able to experience our trips there together as a couple -it means so much to have complete unity in our decision to move there."
What Brandon says about Melinda
"Melinda is my favorite person and I know that I'm not the only one who thinks Melinda is awesome. She has a special personality that's a mix of being very smart and highly compassionate. I love her ability to switch from hours of deep and meaningful conversation to destroying friends in a dance off. She's always quick to consider the best way to include everyone –especially outliers, I love her heart. She is forbidden (by more than just me) from visiting animal shelters, if it were possible she would adopt every. single. animal. That's not to say that she didn't adore our three pets, in fact, she loved them so much that they were always following every move she would make -in perfect triangle formation. I've always admired Melinda's heart for serving others through missions, she was definitely the driving force for me to take my first steps of faith. Looking back on our first trip, we were pretty crazy to get married only three days after returning state side. I've always found happiness when we journey together, following God's plan for us.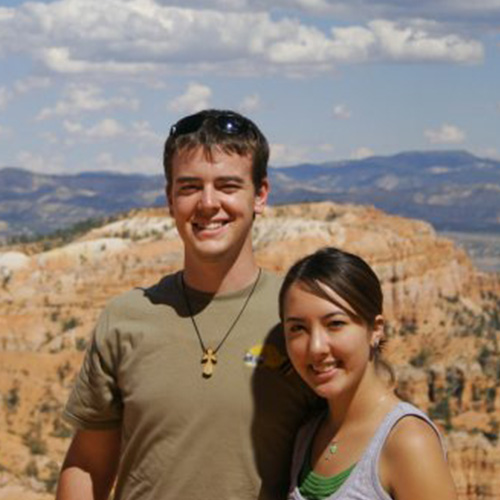 Thank You!
Thanks so much for taking the time to get to know a little more about each of us. As you can tell, we are pretty normal folks that decided to step out and serve in a very untypical way. While our need for financial support is very real, we are always in desperate need for your prayer support. Would you be willing to sign up for our newsletter? We promise we won't spam you –it would mean the world to us to be able to stay connected with you so we can share the latest updates on how things are going.