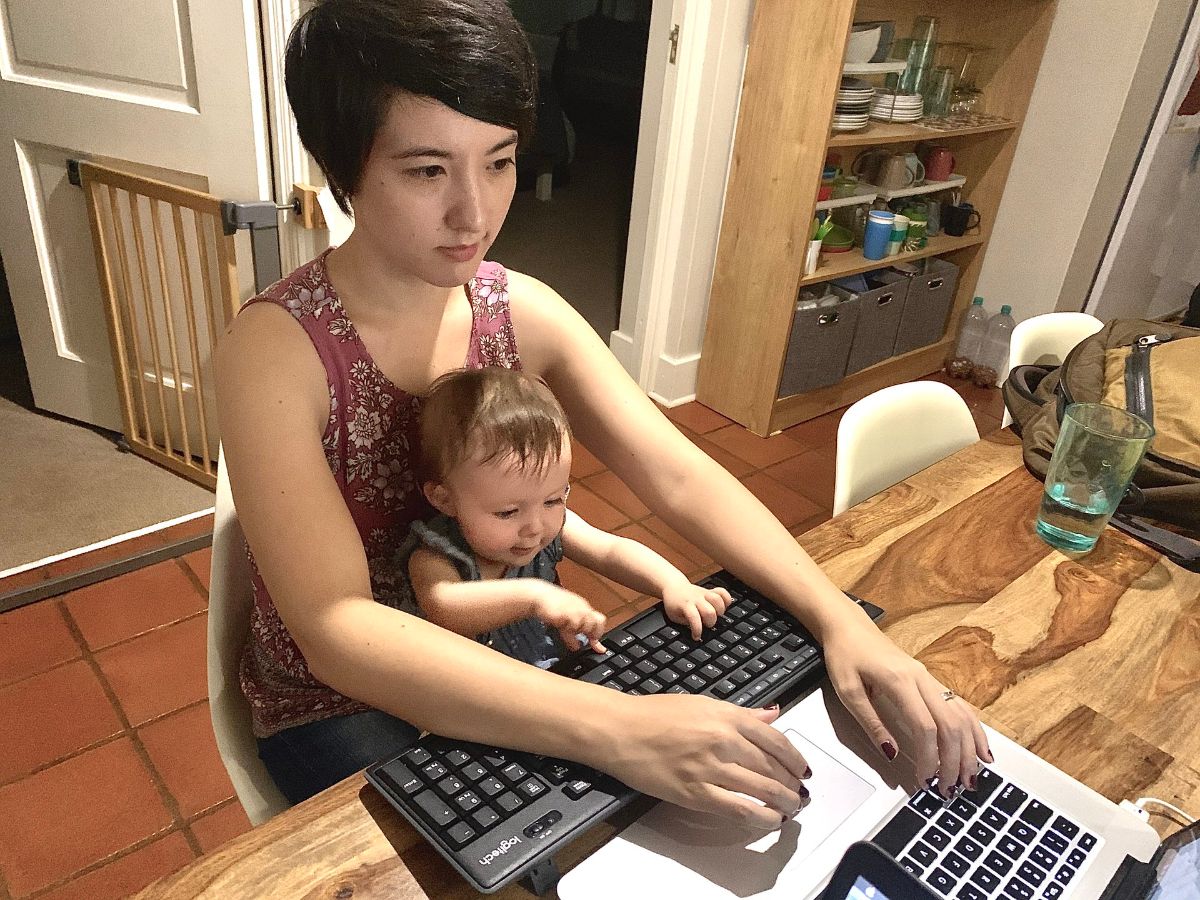 Hey friends,
This week you may have received an email from Adventures in Missions regarding a ministry update. We wanted to take a few moments and bring some clarity to that email. We so appreciate the messages from you all asking if we are in the US again and how we are doing.
Two weeks ago, Adventures made the decision to bring home all of the short-term missionaries from the World Race, Gap Year and Semesters programs. These programs, spanning three to 11 months, aim to bring short-term relief to our ministry partners, long-term missionaries and bases around the world.
Adventures gave us the freedom to return home, but we didn't see the need at that time. We are registered with the US Embassy here and they send us updates on the local situation. They have said they will be arranging chartered flights should they need to evacuate their own staff and any American here may buy a ticket as well. However, they will only be doing this if they are worried about the health and safety of their staff and see the need to temporarily shut down the embassy.
Since the embassy has not yet seen the need for such measures, we have decided to also stay. That being said, we have decided to register on the consulate's flight list so they can count us in on such an arrangement. We figure that people wiser than ourselves would be making the tough call to evacuate and it would be a good indicator that we should do the same.
We personally have been social distancing and quarantining since March 17. We're holding up well though Zach is missing the activity and energy of preschool. There are only eight confirmed cases of COVID in Eswatini so far, but we know numbers are likely to be much higher in reality since many test results have not yet come back.
Today was the first day of a countrywide partial shutdown- we are asked by the Swazi government to stay home except for medical or grocery needs. Those in essential industries are the only ones who are expected to come to work.
We're not overly concerned about our physical health, but we do think about how difficult it would be to stay here should this hit hard. Eswatini only has 27 ventilators and the nurses are on strike because they don't want to get the virus. We specifically worry for the older women who are the sole caretakers of many children and the high percentage of Swazis who have preexisting conditions like HIV or Tuberculosis.
We have been struggling with a sense of guilt of even considering evacuation. We don't want to leave in fear, yet we want to protect Zach and Isabella. We also want to be closer to family should any of them be struggling right now. Furthermore, it would be difficult for us to lose the services of the embassy- for example, Zach's passport expires this year and we were counting on the embassy for processing a renewal.
Please pray that we would have peace about all our decisions, but more so that it won't come down to evacuation. We know tough times will be coming as the ministry will likely lose donors with the hit on the global economy. We want to be here with encouragement and counsel for our local staff as we figure out together how to still serve the Swazi people on fewer resources.
There is a lyric that has been running through my head: "You take what the enemy meant for evil, and You turn it for good." It comes from the biblical account of Joseph, who was sold by his jealous brothers as a slave, but later, this ends up putting him in a position to save many lives, including his brothers', from famine.
We also believe that in this crazy time, God can use difficult circumstances for good. In our last email note, we mentioned our busyness, but we certainly didn't expect God to slow us down during a pandemic. We've been enjoying our extra time together and even went fishing (don't worry, it was away from people). We have had time to reevaluate what is important to us, talk on Facetime (so grateful for internet right now!), do a puzzle, take walks, swim, and even unpack those last few boxes from last year's move to the farm.
Who knows what good will come by the end of this? Already, we are encouraged by hearing of acts of kindness across the world and churches getting the chance to realize that a church isn't the building we meet at, but the love and community we share in Christ.
We love you all and would love to connect with you. Drop us a note on how we can pray with and for you, and since many of you are home from work now when we are still awake, we can even Facetime. Take care and hang in there.
love, Brandon & Melinda
We love how Zach and Isabella are starting to play together.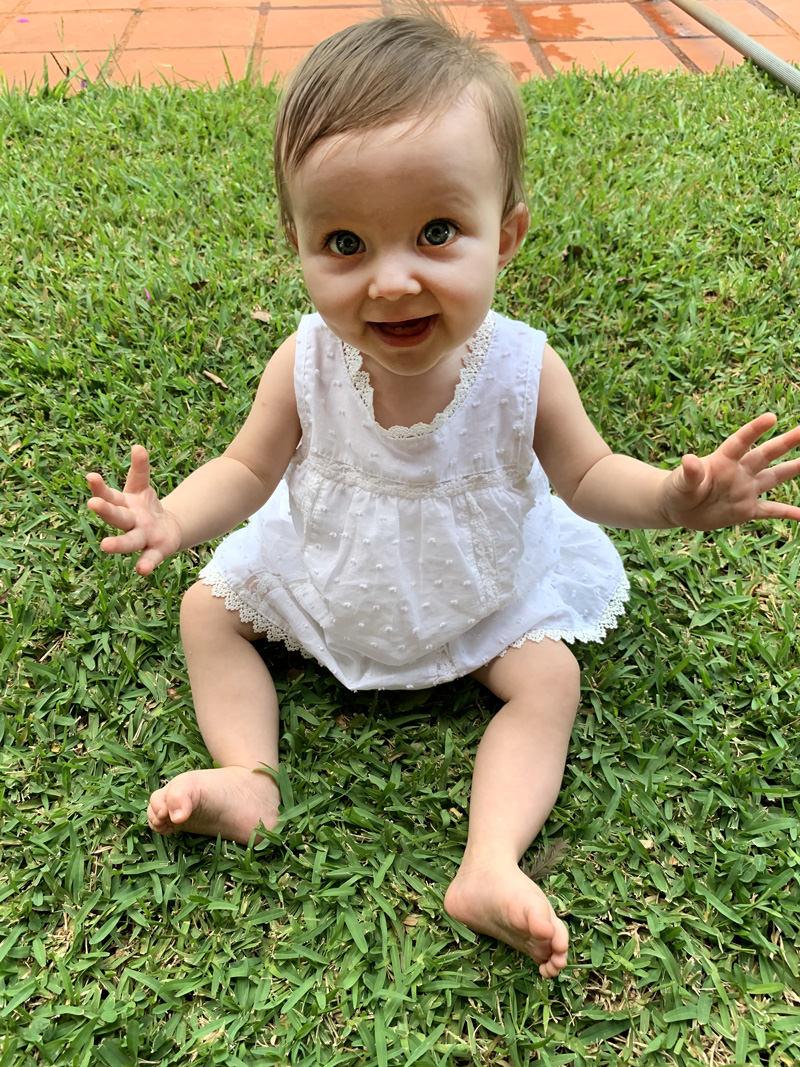 Our happy girl got her third tooth today.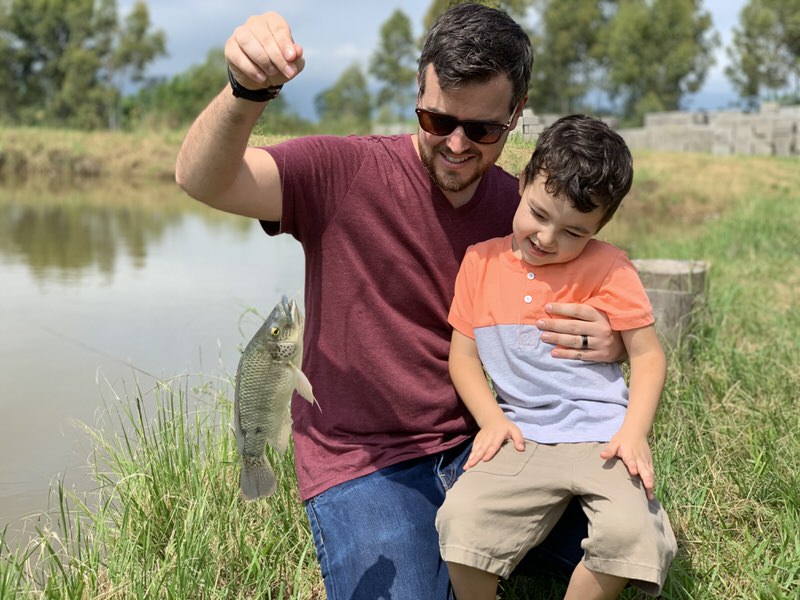 Brandon helped Zach reel in a tilapia at a neighbor's farm.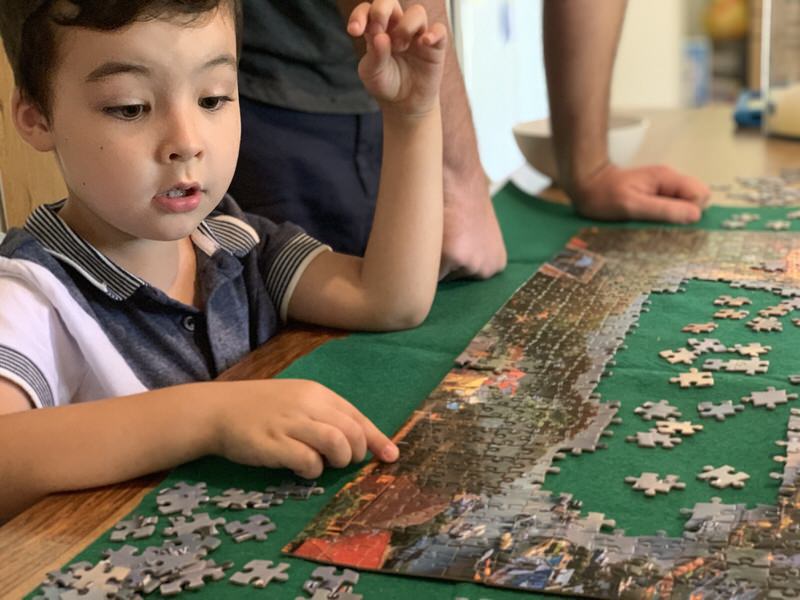 "They didn't give us instructions!" -Zach "helping" with a 1,000 piece puzzle.