August 24, 2017
We Have a New Normal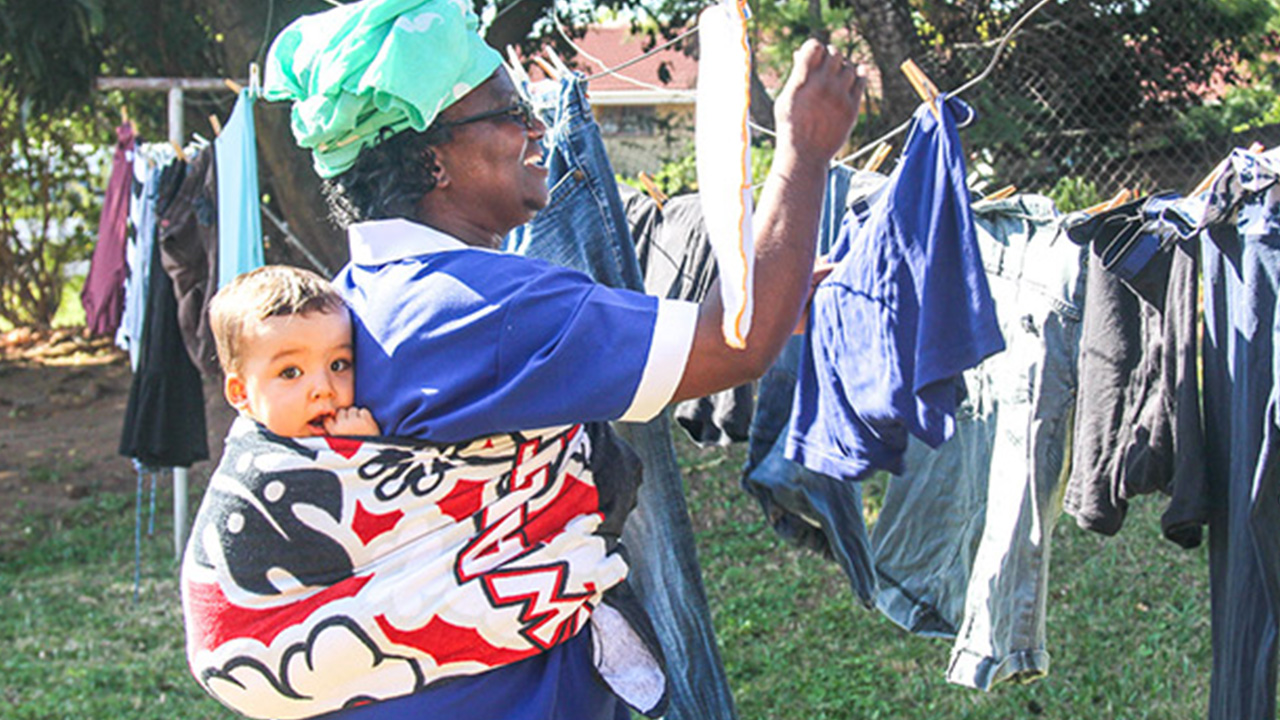 These last 6 months in Swaziland have flown by as we've increasingly settled into routine. Every week is pretty similar- staff meetings, multimedia, IT, payroll, and going to carepoints for footage and profile photos. It's hard to write an update we think others would want to read when every day seems so normal.
Short term mission teams, interns, and friends of the ministry come and go regularly. We go to the grocery store and buy our room-temperature eggs (which we love, even when they still have feathers sticking to them). We keep a side-eye on that cow in case she decides to cross the highway. Electricity goes out and we don't bat an eye- we know to keep our fridge pretty empty and where the closest headlight can be found. Normal.
Yesterday we ran out of toilet paper and I remembered that our beloved Capital Church team left us some extra rolls they had brought in June. I pulled out a roll triumphantly, only to find it didn't fit in the holder! I stuffed it in and grabbed a few squares. WHAT IS THIS STUFF MADE OF- FLANNEL?! We both honestly forgot how thin we thought Swazi toilet paper was when we first moved here.
It's amazing just how much you can get used to without realizing it. Author Margaret Feinberg reminds her readers to be "wonderstruck," even in the every day of life.
Have we lost our wonder? You might ask how can living in Africa be routine or even boring? I'm praying that God will "wake me up" again to the wonder around me. Right now, we're trying to be intentional and thankful, and to have a mindful attitude of looking for God in even the small things, listening for his voice.
The timing is interesting; we're going to be back on American soil in exactly FOUR WEEKS from today! (We'll be stateside September 21-December 28) This will be our first visit home since we moved to Swaziland nearly two years ago. How much will have changed since then? How much have WE changed?
We know about reverse culture shock, but always shrugged it off. "I know what America is like,"… right? Well, apparently if toilet paper can surprise me, who knows what next month will be like for us? One thing we hope is that we can continue to lean in to God so the wonder we feel will be joyful, rather than overwhelming.
We would appreciate your prayers for our travel. We will be visiting Salt Lake, California (driving up most of the coast), and Atlanta- we would love to see as many people as possible, so please let us know if you'd like to meet up!
Until then, grace and peace.
thanks,
Melinda Babb
---
3 Comments
catherine
August 24, 2017 at 9:27 PM How wonderful to hear from you about your life and ministry, and remembering awe and wonder of our God in the beautiful every day moments that make up our lives, to never take Him and the moments for granted.
Anne Egli
August 24, 2017 at 9:31 PM You're right, everywhere becomes "normal" in time, even the most exotic. We definitely found that in Jamaica. And yes, reverse culture shock is much harder to deal with because we expect culture shock going to another country, not at "home." You will definitely find things have changed here, but even more, you have. God bless each of you, have enjoyed your blogs and the pictures. Zachery is getting so big, and so cute!